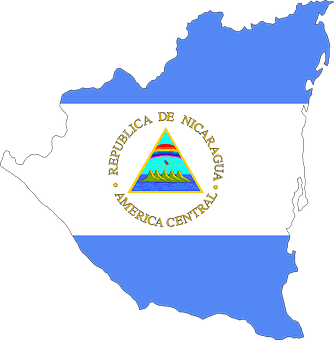 Alex Dávila is a unique convert to the truth about the One True God, his Messiah Jesus, and the Kingdom of God on earth.  Alex was an agnostic who, in an attempt to disprove the church teachings, studied himself into the real Truth. Because he was formerly unchurched, unindoctrinated, he relates especially to other such persons, people with lots of questions about religions and the Bible.  Alex had a radio program for a couple years, but recently launched his TV program, "La Biblia y Las Religiones," (The Bible and Religions).  He is very capable at gently questioning people's beliefs on tithing, the identity of God and of Jesus, the "afterlife," marriage, church rites, and more.  He presents the material in such a logical fashion that you can almost see the lightbulbs switch on above the people's heads.
While visiting Nicaragua over the holiday break, Steve and Alane Rozelle were able to meet with two of Alex' Bible study groups and to spend a couple of enjoyable evenings with him, his wife and their son.  At the Christmas Day luncheon in Managua (the capital, where Alex lives), there were 11 adults. Another day they traveled 4 hours by bus to Somoto in the north, almost to the Honduran border, where they had fellowship with 17 adults, some of them first-time invitees. The main contacts there (a husband and wife) have a vital marriage ministry.  The questions from both men and women in the group were non-stop.  They repeatedly encouraged them to study for themselves (to be Bereans!)  There was even a pastor of a different congregation present who listened very respectfully.
The week before they arrived, Alex had received a new inquiry from a group in the town of Jinotepe, SE of Managua, however they were unable to change their itinerary at such short notice.  In addition, there is also a contact in the town of Masaya, about an hour from Managua.  Alex hopes to be able to visit each group once per month.  He says besides the cost of transportation to these places (which is actually very cheap by U.S. standards–$2 for a two-hour van ride, for example), his biggest financial need is for the permits and licenses to run his TV program which run about $450 U.S. per year.  Alex does have his own computer program / web design business which supports his family and most of his ministry.  The current government situation makes it difficult for Alex to expand his business.  Alex speaks English extremely well and would love to hear from anyone, or you can check out his posts and TV program online.  Steve and Alane were very impressed by Alex' professionalism and vision, but most of all by his strong, unwavering foundation in the word of God.  If anyone feels led to contribute to the preaching of the Kingdom of God in Nicaragua, please write "Nicaragua" in the note section.