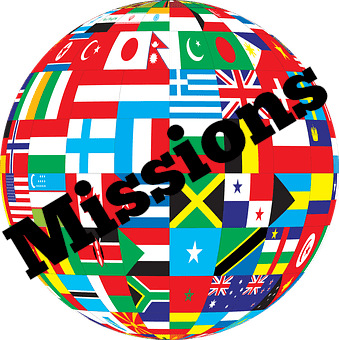 "Go therefore and make disciples of all the nations, baptizing them in the name of the Father and the Son and the Holy Spirit,
teaching them to observe all that I commanded you; and lo, I am with you always, even to the end of the age."
(Write the name of the country you would like to donate towards in the comments.)
"There is no nobler task for which we may give our lives than promoting the glory of God in the redemption of men through the preaching of the Gospel of Jesus Christ. If the Christian is truly obedient to the Great Commission, he will either give his life to go down into the mine or to hold the rope for those who go down" (William Carey).
Either way, the same radical commitment is required!
We have like-minded believers that we know of in the following countries.  Please feel free to reach out to us and we can help you make contact where you live.
Argentina
Australia
Austria
Canada
China
Denmark
England
France
Germany
Ghana
Greece
Italy
Jamaica
Kenya
Malawi
Mexico
Netherlands
New Zealand
Nicaragua
Nigeria
Northern Ireland
Pakistan
Peru
Philippines
Romania
Russia
Scotland
Serbia
South Africa
Spain
Sweden
Switzerland
Tanzania
Turkey
Connect With Fellow Truth Seekers
English, Chinese, Czech, Dutch, French, German, Hebrew, Italian, Korean, Norwegian, Polish, Romanian, Russian, Serbian, Spanish, Swahili, Swedish, Turkish, Urdu
Pray For The Brethren
Sister Alisa in Kazakhstan (about age 60, high blood pressure and caring for her mother, Sister Ludmilla)
Sister Ludmilla (mother of Alisa, about age 80 or so)
Brother Uli in Siberia  (brain cancer, and for his daughter and mother-in-law to receive the Good News)
Sister Linda in Malawi as recovers from a very bad illness – PRAISE THE LORD, She is well.
Sign Up For Monthly Missions Newsletter